The Preferences dialog contains all of the settings for Photoflare's features. They are separated into sections to make them easy to understand.
Menu:
"Tools >> Preferences"
Button:


Folders
Opening folder - Default folder when opening files.
Remember previous opened folder - Always set location to the previously opened directory.
Saving folder - Default folder when saving files.
Remember previous save folder - Always set location to the previously saved directory.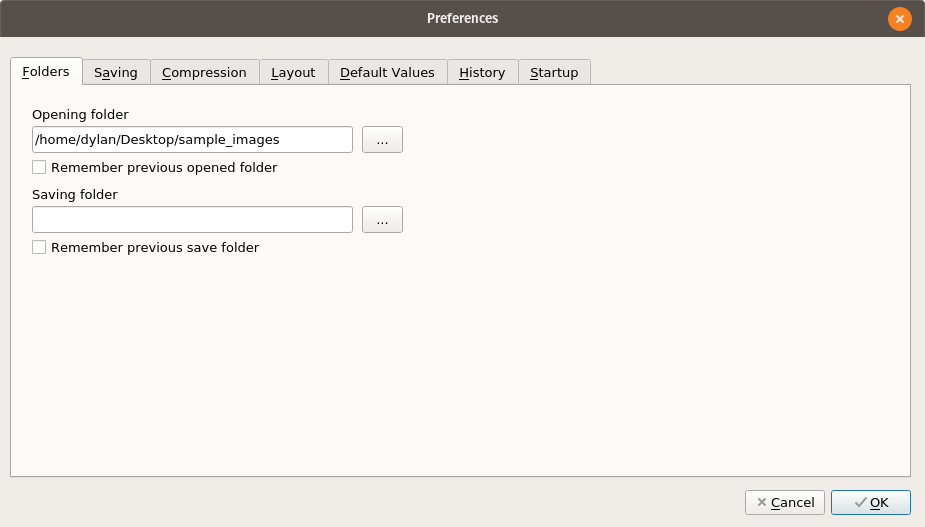 Saving
When you click save .png will be selected by default.
Choose a format to select by default when you click save.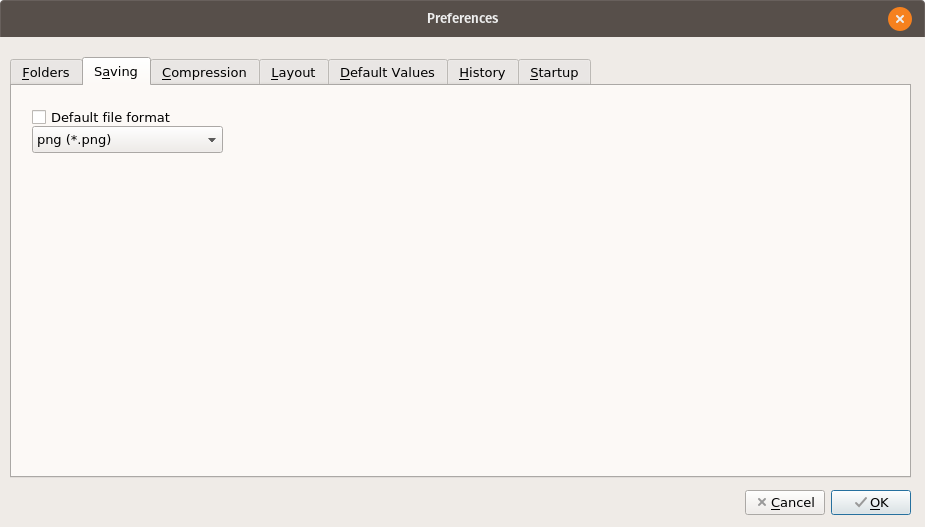 Compression
Example of compression dialog when saving .jpg files.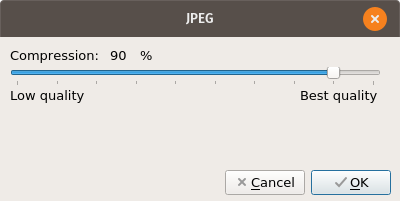 When saving .jpg files you will get a dialog to choose your compression level.
If you prefer you can set your default compression. This option will not show the dialog but save your file with the compression value selected.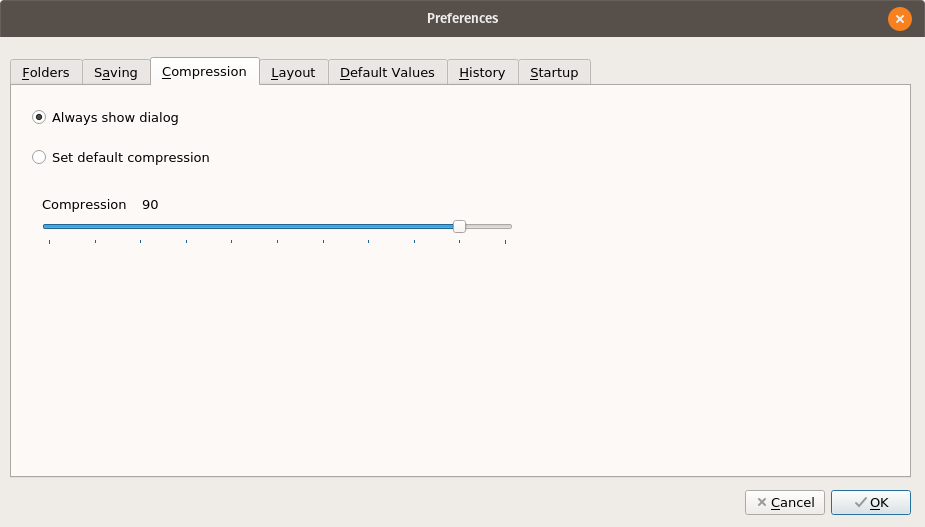 Layout
Multi Window Mode - Toggle between MDI and Tabs.
Default Toolpalette Location - Show the toolpalette on the right/left.
Zoom direction - Decides the zoom behaviour of the mouse scroll.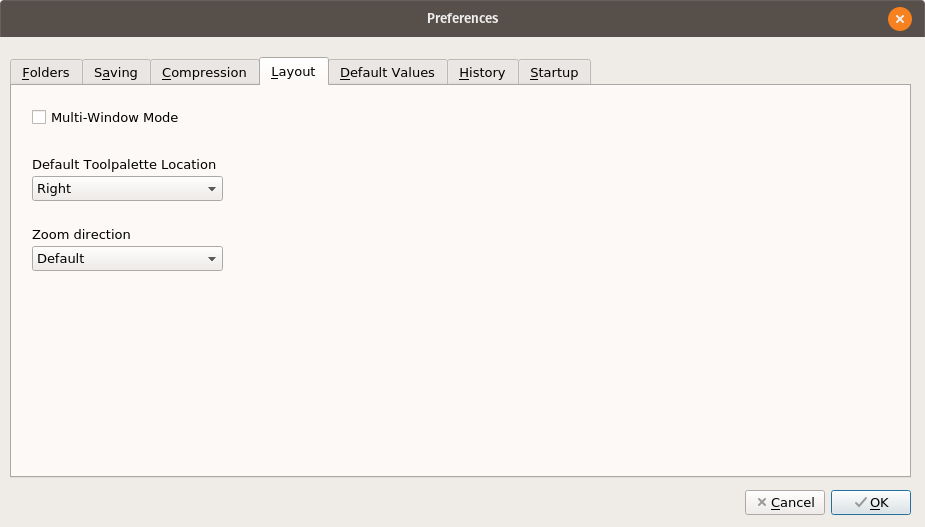 Default values
Default units - Choose the units you prefer to work with. This will be selected by default on the New file dialog/resize dialog.
Memorize parameters - If enabled your parameters entered on all dialogs will be memorized.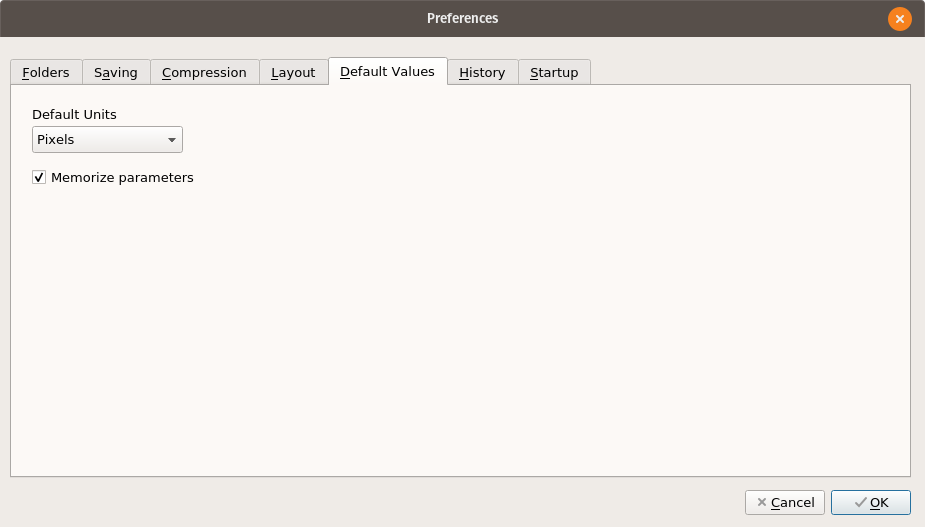 History
Image history size - Set how many undo steps you want to allow.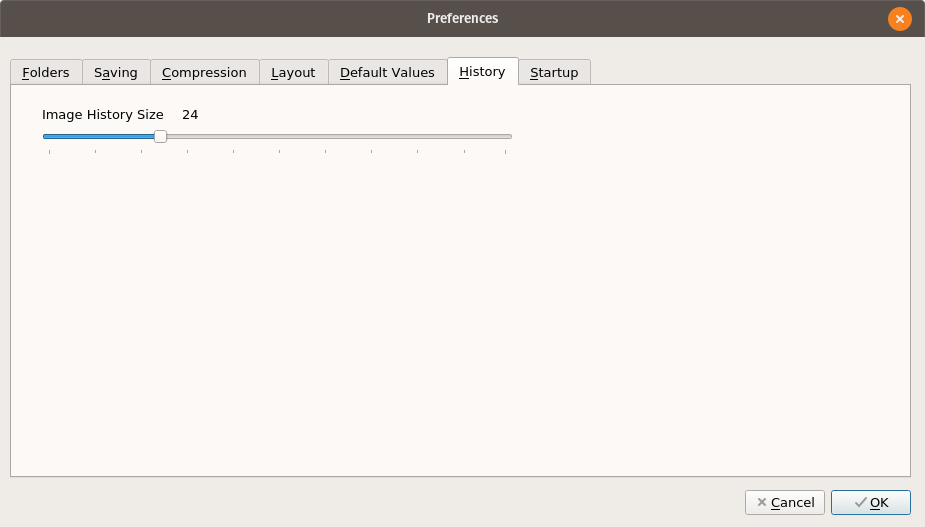 Startup
Language - Pick your language. (EN, FR, NL, DE, TW_ZH, CZ)
Maximize on startup - Always maximize when application starts.